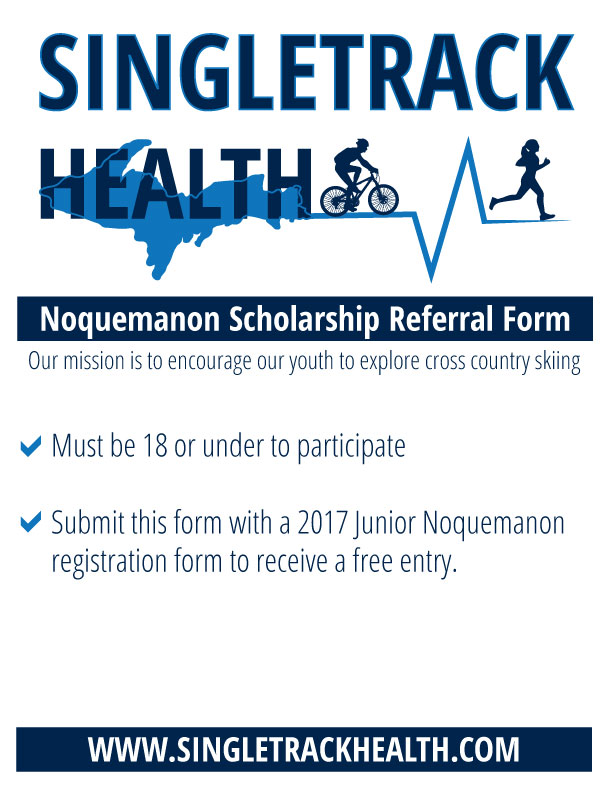 Junior Noquemanon Scholarship Program
Singletrack Health is proud to support the Noquemanon ski marathon and the NTN. Our mission with the sponsorship is to encourage our youth to explore the world of cross country skiing. We have decided to offer youth (age 18 and under) an opportunity to participate in the 2017 Junior Noquemanon through a scholarship program. Print this form and submit it with the 2017 Junior Noquemanon registration form to receive a free entry!
2017 Junior Noquemanon Scholarship Program
Related Posts
Welcome to WordPress. This is your first post. Edit or delete it, then start...