Ann, Practice Manager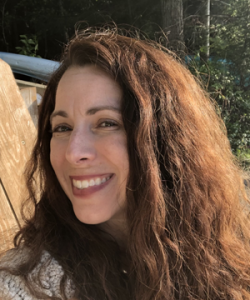 Ann comes to Singletrack Health with over 20 years of experience in professional healthcare settings.  She oversees all daily functions of Singletrack Health and ensures that all our patients receive the best care possible. Ann is currently attending college and working full-time.
She has volunteered for the Make-a-Wish Foundation, and has also been a licensed foster care provider.
Ann enjoys a wealth of outdoor activities including kayaking at camp. She also enjoys painting, gardening and playing piano.
She has been married to her husband Derek for 23 years and together they have two children and two dogs.
---
Kate, LPN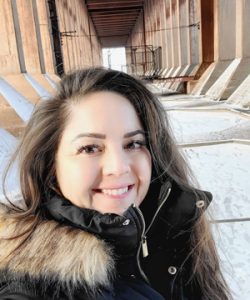 Kate graduated from Northern Michigan University in 2009 with a Nursing Degree.  In 2012 UPHS Marquette recognized her for her patient care excellence and awarded her the Trillium Nursing Award.  She has over 12 years of experience having been employed at UPHS Marquette Family Medicine,  and was also the Senior LPN at Lakewood Medical Associates.
At Singletrack, Kate plans and manages patient care for chronic conditions.  She also administers vaccines and assists in procedures.
Kate loves the sunshine and participates in many outdoor activities including biking, camping, fishing. When she's not outside, she enjoys puzzles and true-crime documentaries.  She and her husband Jason have two boys; Brayden and Jack.
---
Kim, LPN
Kim brings over 25 years of nursing experience to Singletrack Health.  When she's not at work assisting the doctors in providing quality healthcare to patients and families, she enjoys spending time with her own family and friends. She enjoys anything outdoors.  Kim is married with two children.
---
Beth, LPN
Beth has an LPN degree from Northern Michigan University and has over 10 years experience in healthcare.  She is also an Army Veteran, serving in the Middle East during the Gulf War.
Her hobbies include hiking with her dog, cross-country skiing and sewing.  She is part of a weekly hiking club and enjoys chasing the Northern Lights. She tries to vacation at her remote cabin in Idaho as often as she can.
Beth has been married for 33 years and has two adult children.
---
Tammy, LPN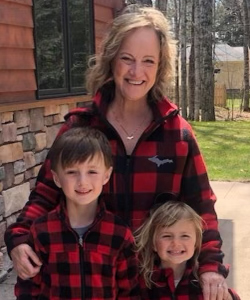 Tammy is an NMU LPN graduate.  She brings over 10 years experience as a OB Nurse and 30+ years experience as an Office Nurse.
She is married with two daughters and is expecting her fourth grandchild in August 2021.
She loves spending time with her grandchildren, family and friends.  She enjoys sewing, painting, swimming, traveling and skiing.
---
Susie, Administrative Assistant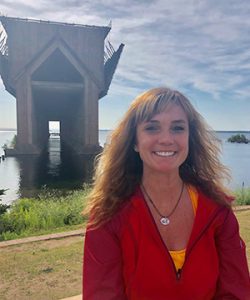 Susie has lived in Marquette for most of her life and never wants to leave!  If you've called to make an appointment at Singletrack Health, chances are you've talked to her.  Susie's favorite activities include biking with her three sweethearts, Tauni, Toby and Seppi.
---
Lindsey, Admin/Medical Assistant/Director of Athletics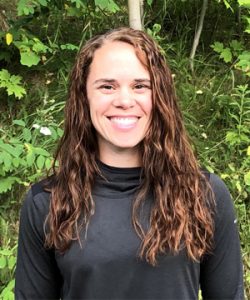 Lindsey is no stranger to an active Lifestyle.  She's a two-time Olympian, and a NCAA Nordic Ski National Champion.
Whether is mountain biking, running, hiking, down-hill or cross country skiing, She loves to spend time outdoors with her husband Dan and their twin boys Chase and Ethan.
Lindsey has a bachelor's degree from Northern Michigan University.
---
Sheila, Billing Specialist
Sheila handles all things billing – sending claims, working with insurance and posting payments.  She has a wealth of medical billing experience and over 20 years of retail experience.  She has an Associates Degree from NMU.
Sheila has three grandchildren, and travels to Pennsylvania every year to visit.  When she isn't winning trophies in ice fishing tournaments, she enjoys crafting, Cross Fit, running, hiking and going to the beach.
---
Cassandra (Cassie), Patient Care Specialist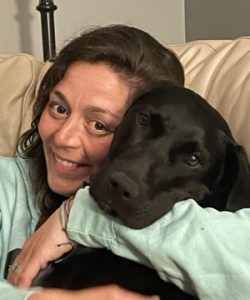 Cassie graduated with a Bachelor's Degree in Community Health Education and hold a certificate in Licensed Practical Nursing.  She has worked in Healthcare for over four years.
Having always lived near a large body of water, Cassie loves being outdoors every season of the year.  She enjoys kayaking, swimming, snowboarding, biking, camping and hiking.
Her golden retriever/Austrailian Keltie puppy is a ball of energy and keeps her very busy!